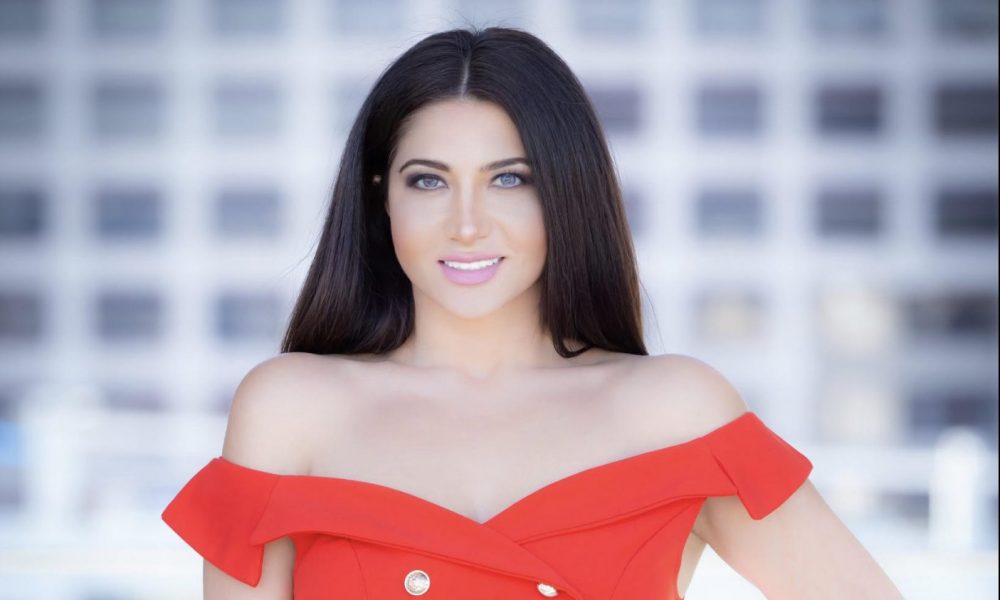 Today we'd like to introduce you to Christina Malyan.
Christina, please share your story with us. How did you get to where you are today?
Malyan Law has been a long journey in the making, and I wouldn't change it for anything else. I've always had a penchant for uncovering the unknown. As the firstborn child of immigrant parents, I had an investigative nature, piecing together clues in search of the truth, understanding our family's journey, and helping pave the way for achieving our American dream. From a young age, I knew I needed to pursue a career where I could exercise my thirst for the truth. Naturally, I was drawn to law and I quickly knew that becoming a lawyer was the only way I would become an entrepreneur. My family spared no sacrifice to make sure I got the best education so I could pursue my dream. It was important that I had a connection to our Armenian cultural roots as well as my American ones. At great expense, they put me through private school and taught me what it meant to work hard to afford an education. I was fortunate enough to have experienced working for established attorneys throughout my educational and legal journey. I learned so much, then, about what it meant to work for the "man" versus being a businesswoman, even if it didn't register with me at the time what that would truly entail.
It seemed very exciting and hopeful to be a budding esquire, fresh out of law school until the market crashed in 2008 and the message from professors, fellow lawyers, and the media was: "The American Dream is gone." No longer could I count on earning a flourishing salary right out of law school, but I knew I would have to re-frame my own American dream. Why go out and wait for someone to hire me when I could be an entrepreneur and build it for myself? The road to success might be longer, but the fruits would taste so much sweeter. My early experiences as a lawyer helped me realize that I wanted to have a stronger say in the cases I worked on. I wanted a chance to choose whose voice to represent so that I could help the disenfranchised. To that end, I looked for any and every opportunity to volunteer my time and still do. Eventually, that led me to the Mesereau Free Legal Clinic, where every other Saturday, I was able to help members of the Inglewood, California community who couldn't afford legal services. After having worked for small boutique firms, and even being a partner in my previous firm, I was fortunate enough to branch out to launch my own law firm, Malyan Law, devoting the same passion, dedication and determination to my own business and clients.
Overall, has it been relatively smooth? If not, what were some of the struggles along the way?
The struggles and challenges have paved and continue to etch the life and professional lessons for today. The list of struggles began initially with the culture shock and taking a turn for surviving in a male-dominated industry. One of my first struggles was overcoming the expectations of how I would fit into the legal community. Even the first job I held at a boutique litigation firm, I first learned what it meant to attempt to thrive as a woman in a heavily male-dominated profession. Walking down the courthouse halls, I can still hear the clicking of my own heels above all the white noise, but I cannot pick up on the scent of my own perfume among the male colognes. Knowing this challenging factor became my fuel, my motivation to forge ahead with my career, make a difference, and pave the path for the next generations.
A decade later, I can proudly say that many of my clients specifically select my firm because it is lead by a woman managing partner, me, at its helm. Throughout my career, I was posed with many high expectations at a tender age. It taught me how to become a professional and a business owner, learning my own strengths and weakness. It quickly also taught me how to stay true to myself, humble at all times, and always grateful. I knew I was becoming the "people's" attorney, representing their unheard voices and protecting them from the uncertainty… My continuous "struggle", yet most rewarding one is balancing life and career. As an entrepreneur, I wear many hats, not just that of a managing attorney. I am a businesswoman and an accountant, a marketer and a lawyer, a Board member of a nonprofit organization, a community advocate while being an active member of my family and social circle. I have made my career a part of my life, enjoying every moment of it, and making the best out of it, all while having a great time!
Malyan Law – what should we know? What do you do best? What sets you apart from the competition?
I am the Managing Attorney and Founder of Malyan Law, a Los Angeles based law firm with headquarters in Downtown Glendale. My firm's philosophy is to make the legal process as easy and smooth as possible. My firm focuses on personal injury, civil litigation, and estate planning. I was recently rated Lead Counsel for Personal Injury and also Super Lawyer, Rising Star 2020. I represent clients who have been seriously injured in car accident cases, in addition to those who have been injured in motorcycle and bicycle accidents and pedestrians who were hit by cars or trucks. I'm proud to have successfully settled catastrophic personal injury cases against large worldwide known automobile manufacturers and theme parks, along with settling cases involving high profile defendants and corporate entities.
In addition, I also love to help individuals and families protect their assets, home and most importantly, their minor children. Through a comprehensive estate plan, my firm drafts customized Wills & Trusts for families, providing them the peace of mind for generations to follow, in addition to crafting Nomination of Guardianship of Minors. My clients' best interest is at the forefront of my practice. No two cases are alike, and no single case is just another file on my desk. My firm emphasizes in building relationships with our clients, not just processing legal documents.
My website is www.malyanlaw.com and I believe the testimonial page on my website reveals my work and relationship with my clients. I've implemented the motto of "I'll come to you" to make sure my clients are in the comfort of their home/business, as their legal needs are attended to by my firm. What sets my firm apart is that my clients' deal directly with me from inception to conclusion and they can rely on a full support system at any moment.
What is "success" or "successful" for you?
Success, only a 7-lettered word, yet a powerful one! Besides winning and accomplishing, SUCCESS, for me, also means failing and yet having the courage, belief, and dedication to get up and try again. And with each and every "non-win", I get to learn, refine, and achieve new heights and new beginnings. It's about never being complacent or content with what I have and always strive to have more. Hard work, determination and faith are the pillars in driving my success. Life is hard, and it's on each of us to make the best out of it. I try to make the best out of every situation I am in, as hard as it may be, especially in my stress-driven career. I have turned my career into one that is full of life, exciting and yet challenging. Breaking away from the norm of just sitting behind a desk for endless hours, to being in the forefront, fighting for my clients' rights, and hosting several educational public legal seminars a year, I have defined my own practice of law and have brought new light to it. There's so much out there for me to do and contribute to my community. I am a firm believer of having a strong network of individuals who believe in me and support me as I support them. I am grateful and humbled for what my community has done for me, and am passionate about giving back to my community. That for me is the ultimate success. The sweet taste of success only makes me want to strive for more and set the bar higher each and every time. The best is yet to come!
Pricing:
Contact Info: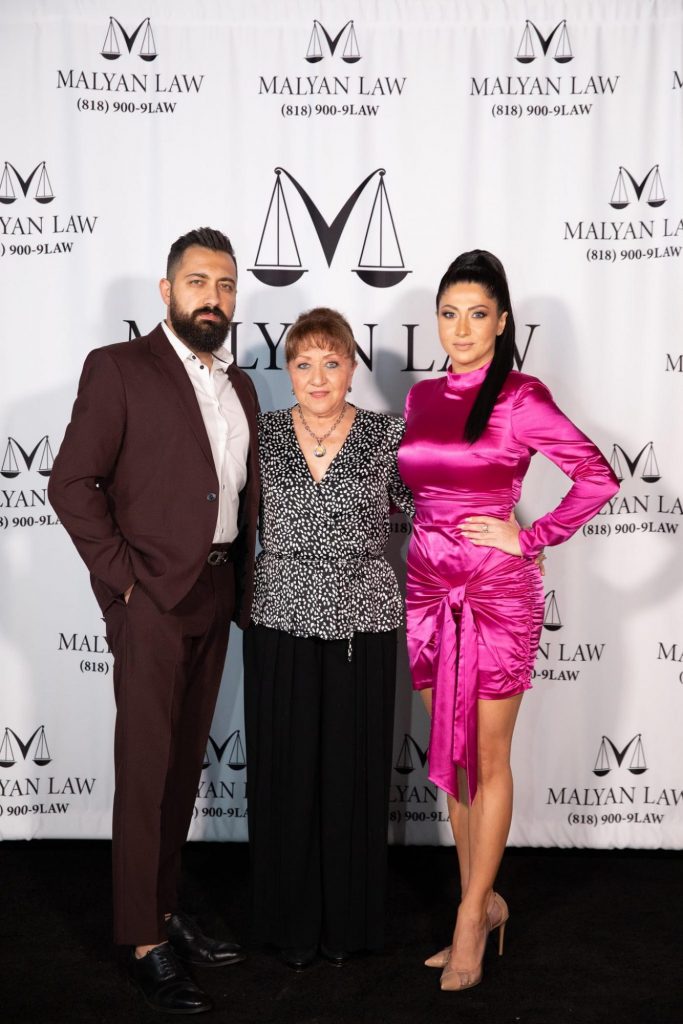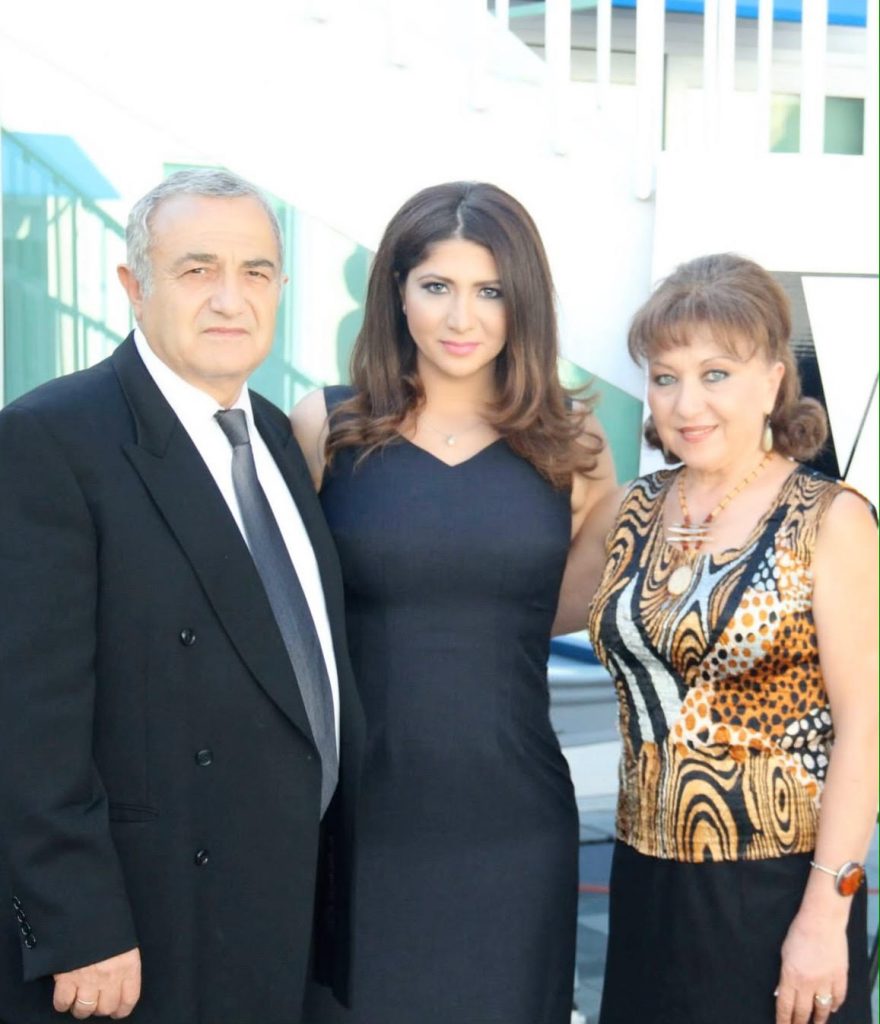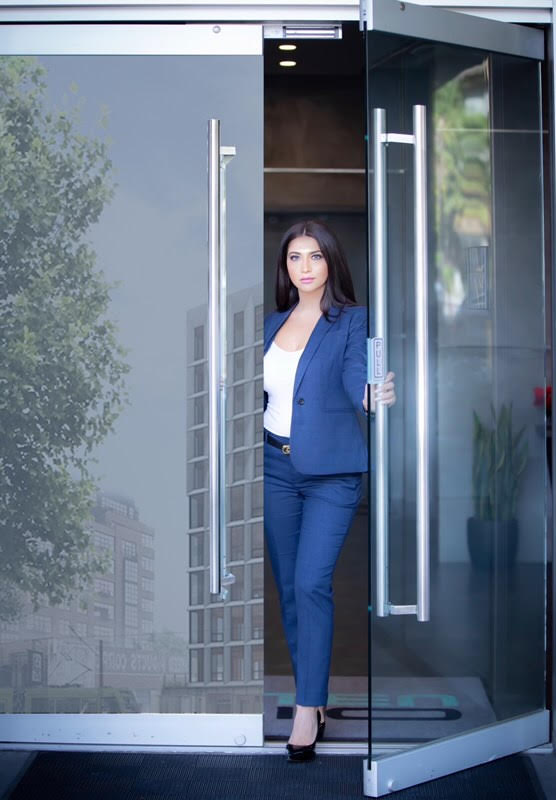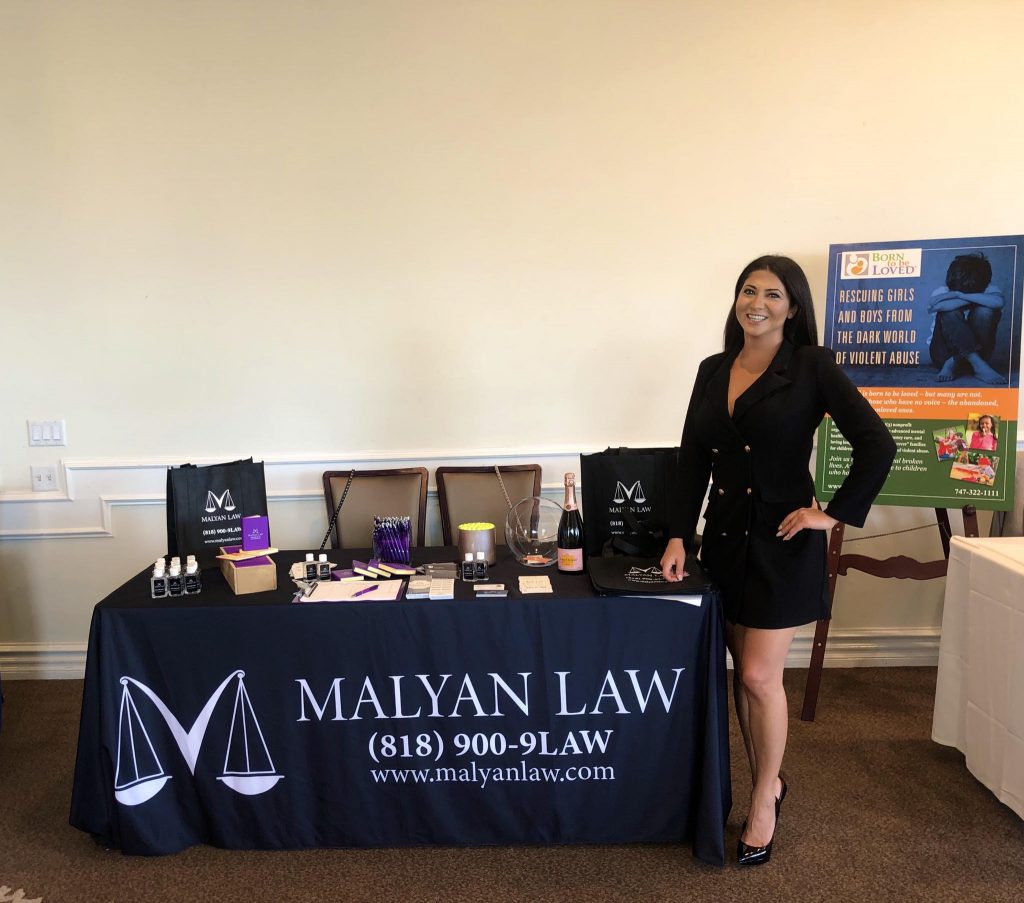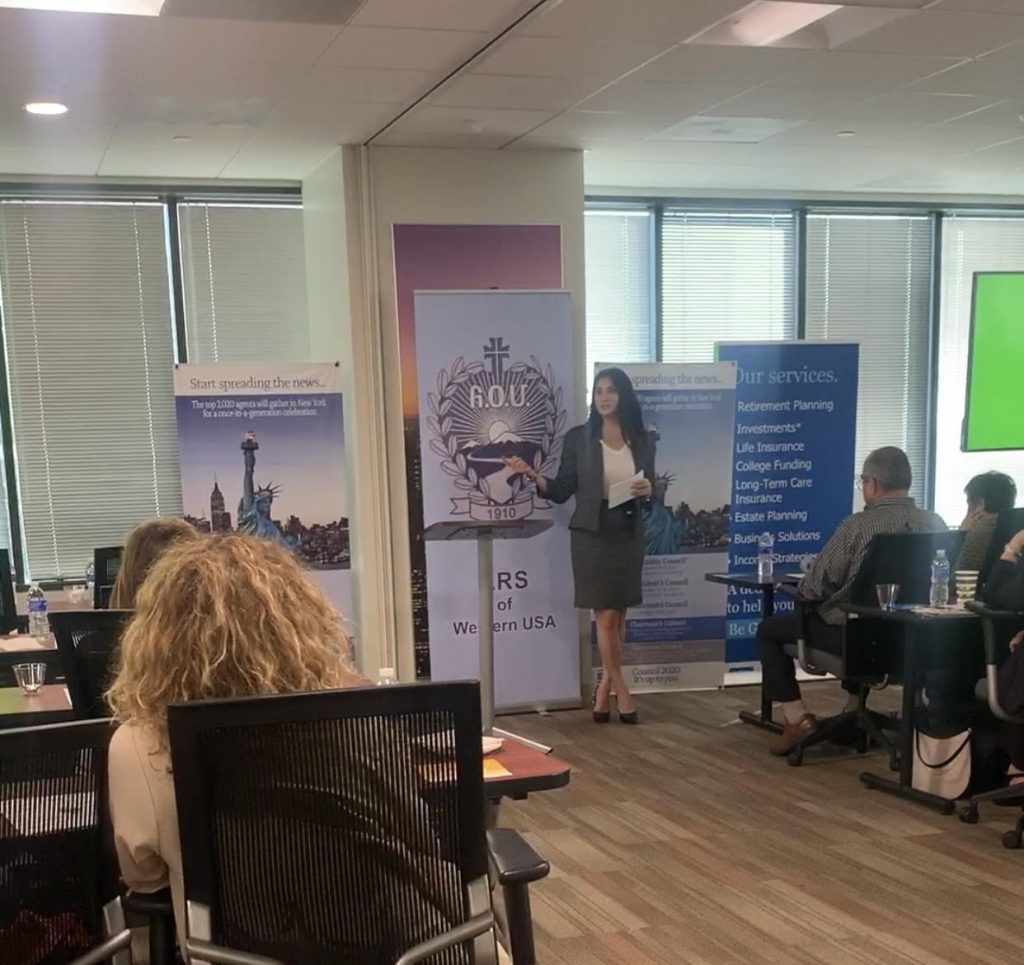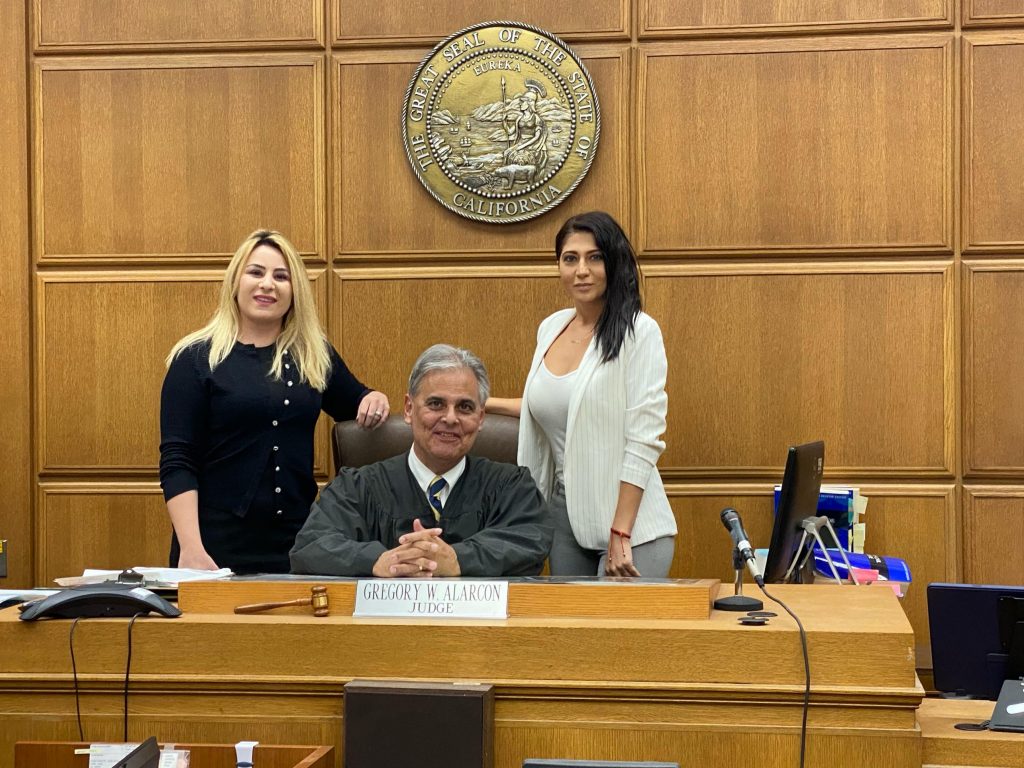 Suggest a story: VoyageLA is built on recommendations from the community; it's how we uncover hidden gems, so if you or someone you know deserves recognition please let us know here.
http://voyagela.com/interview/meet-christina-malyan-malyan-law-downtown-glendale/